The Cutera truSculpt is the most effective, non-surgical, procedure that is clinically proven to target and reduce problem areas on the body with no downtime. Even stubborn areas, such as cellulite, that are resistant to diet and exercise don't stand a chance against this breakthrough radio frequency (RF) technology.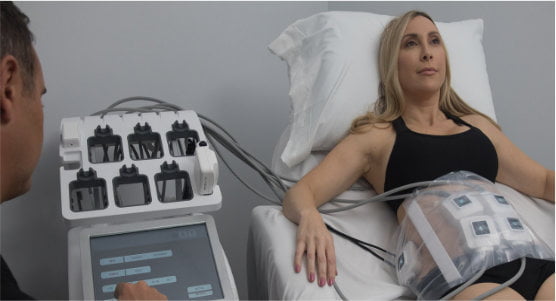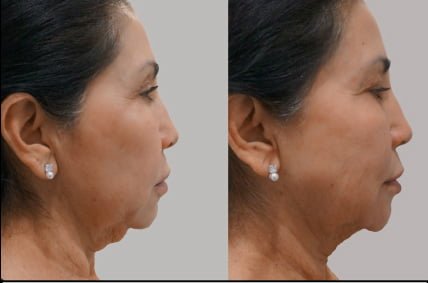 In one short 15-minute treatment, you can achieve an average of 24% fat reduction.
Clinically proven results
No downtime
Comfortable
Skin Tightening and Body Contouring
Another advantage of the trusculpt and radio frequency energy is that it is well documented to help tighten lax skin. Radio frequency has been used for many years as an energy source for tightening facial skin.
Modifying how the energy is delivered by the truSculpt, lets the device decrease fat and tighten the skin at the same time. This gives our patients two benefits in one session.
With the cellulite smoothing, not only are we able to change the texture of the skin, but it helps contour the body as well. In our opinion, truSculpt really gives the body a more youthful look.
Get the body you've always wanted! Venus Legacy™ delivers safe and effective treatments that smoothen out cellulite, improve the appearance of sagging skin, and reduce fine lines and wrinkles on the face and body comfortably with no downtime.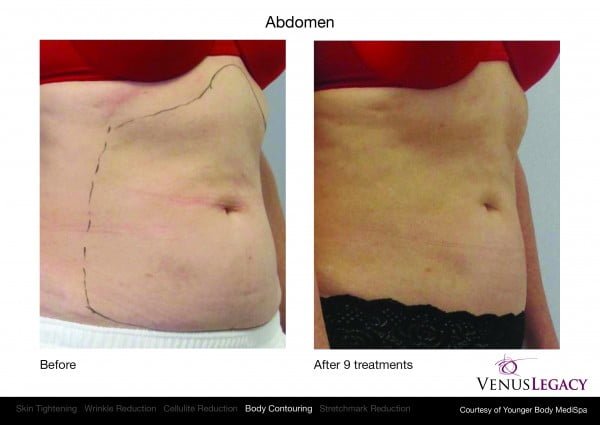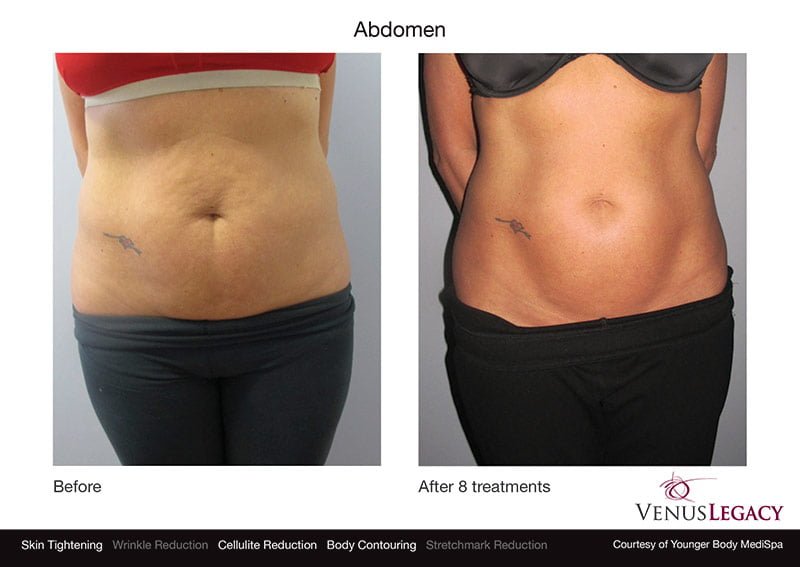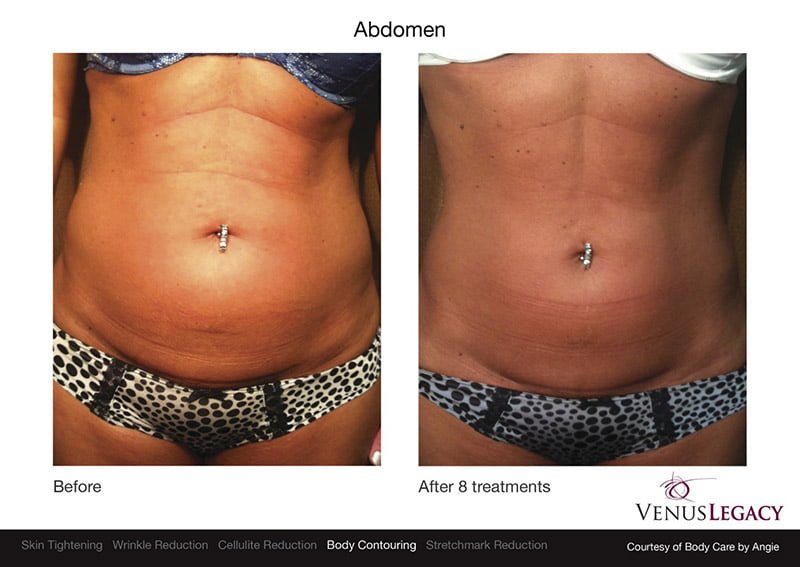 What is Venus Legacy®?
Both cellulite and loose or sagging skin are common complaints for many women. Over time, the skin naturally becomes less elastic, which can lead to drooping and sagging. Traditionally, lifting surgeries were necessary to improve the appearance of lax skin.
Now, there is a new treatment designed to tighten the skin, address cellulite and reduce volume on the face, neck and body! Venus Legacy™ is a non-invasive device that uses multi-polar radio frequency and pulsed magnetic fields to create a therapeutic heat matrix over the skin. It creates a thermal reaction under the tissue that stimulates the body's natural healing response, increasing blood circulation and causing the skin to contract. This results in a reduction of cellulite, noticeable tightening of the skin, and even a decrease in localized fat deposits. The treated area will immediately look smoother and firmer.
Accufit™
Next Level in Body Sculpting with Lutronic Accufit™
This third-generation muscle sculpting device precisely administers controlled energy flow through targeted muscles groups triggering comprehensive muscle engagement with movements such as twist, hold, grip and tap. These muscle movements are commonly employed during activities such as yoga, weight training, sculpting and muscle message.
Strengthen your core, glutes, legs and arms with accuracy and control. Reduce strain and discomfort from daily activities and increase muscle definition the intelligent, joint friendly, low-impact way.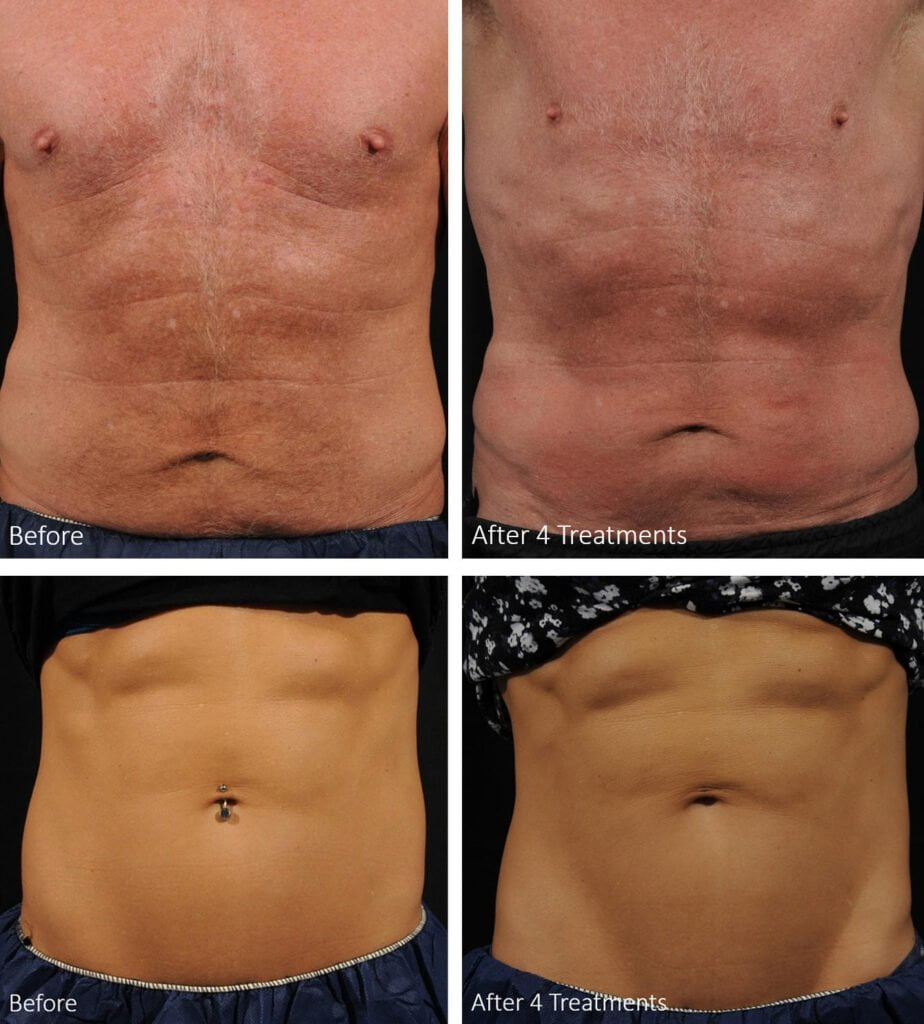 Who will benefit from muscle sculpting treatments?
Competitive fitness/beauty events
Post-surgical patients with limited mobility
Limited access to gym/fitness facilities
Post injury
Endurance building
Reentry to exercise programs
Request an Appointment Today
Request more details on our services or book an appointment with us today